The Secret Language of the Forest - A Solo Show by Katherine Filice
Slideshow

Horizontal Masonry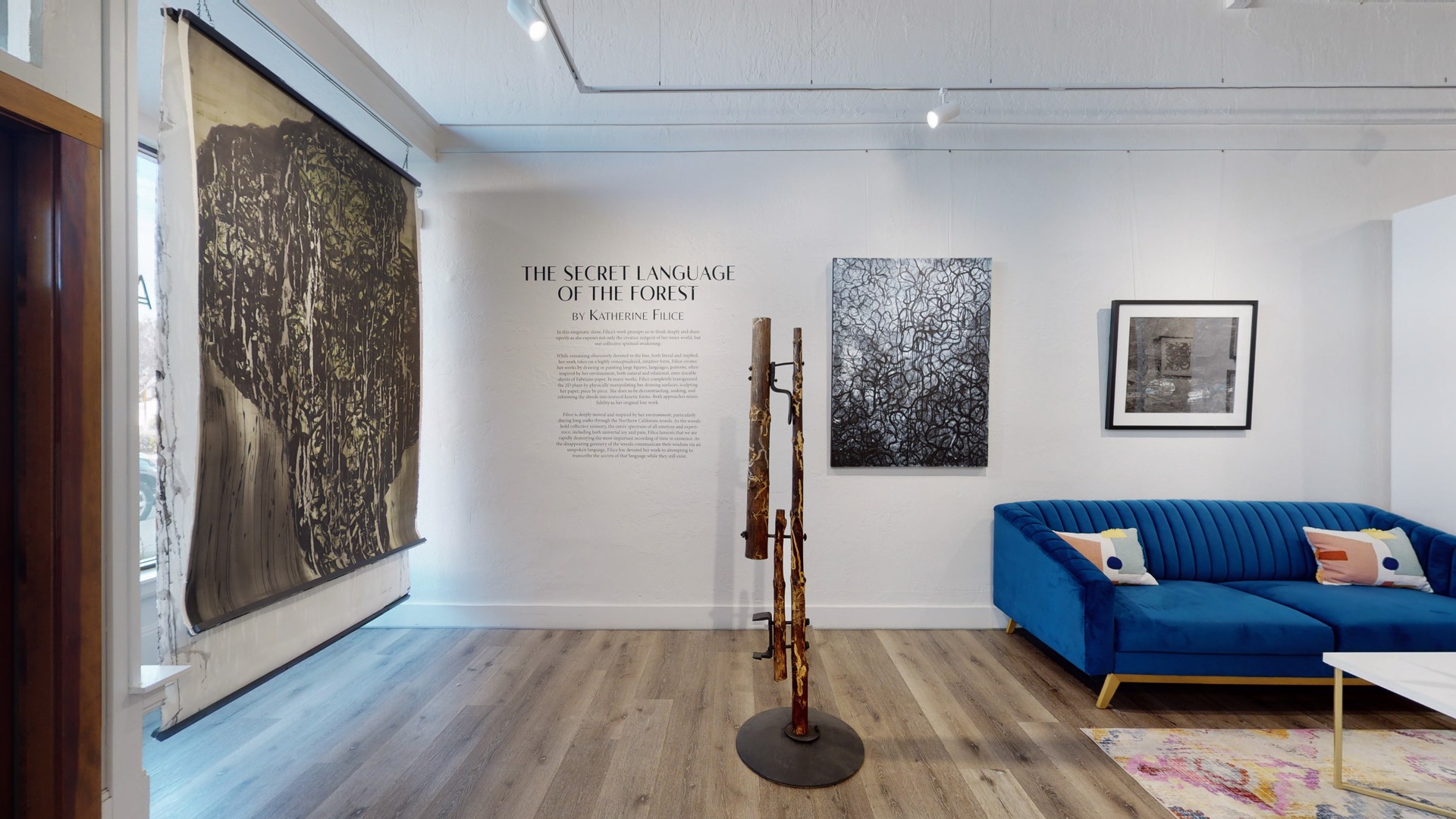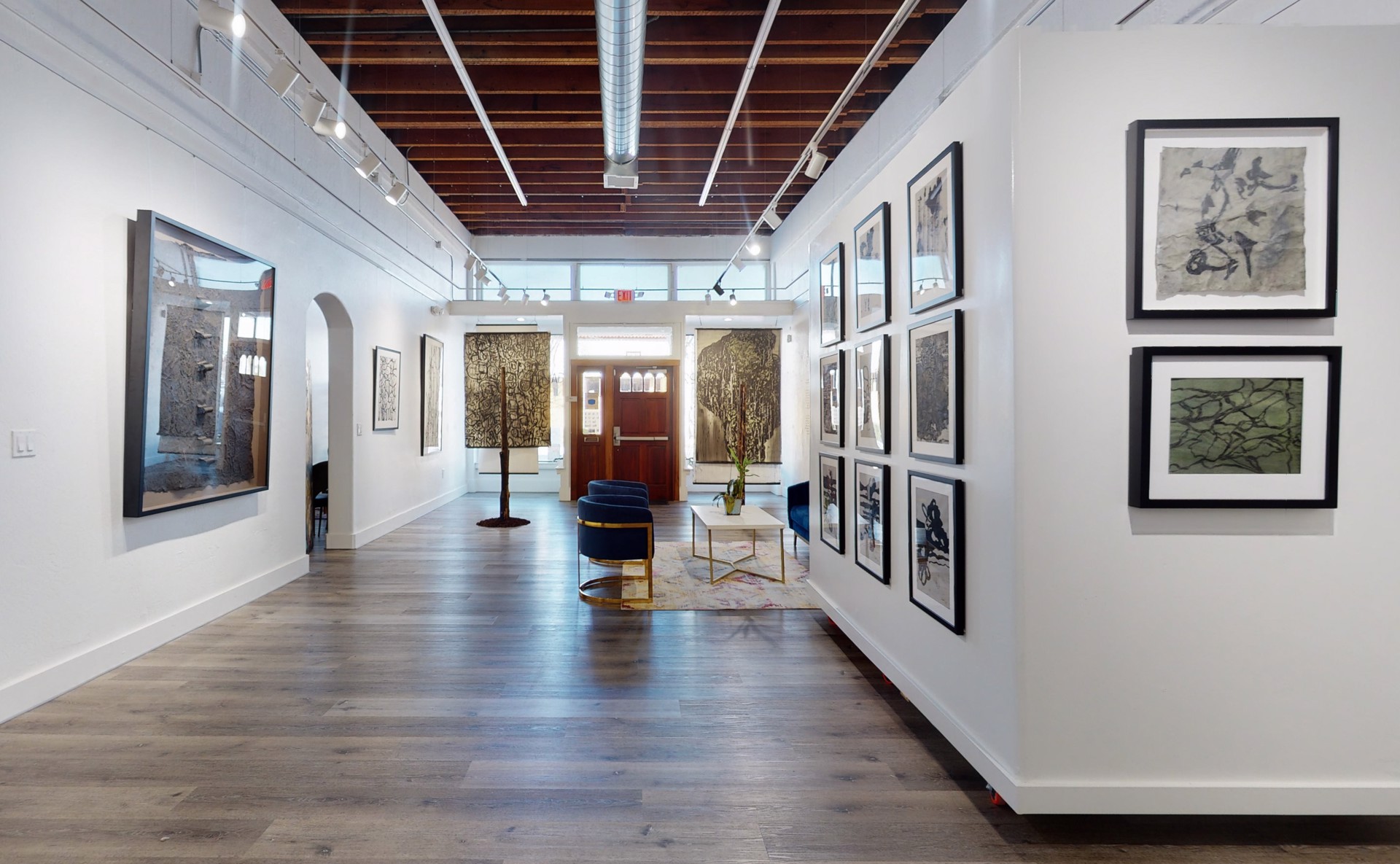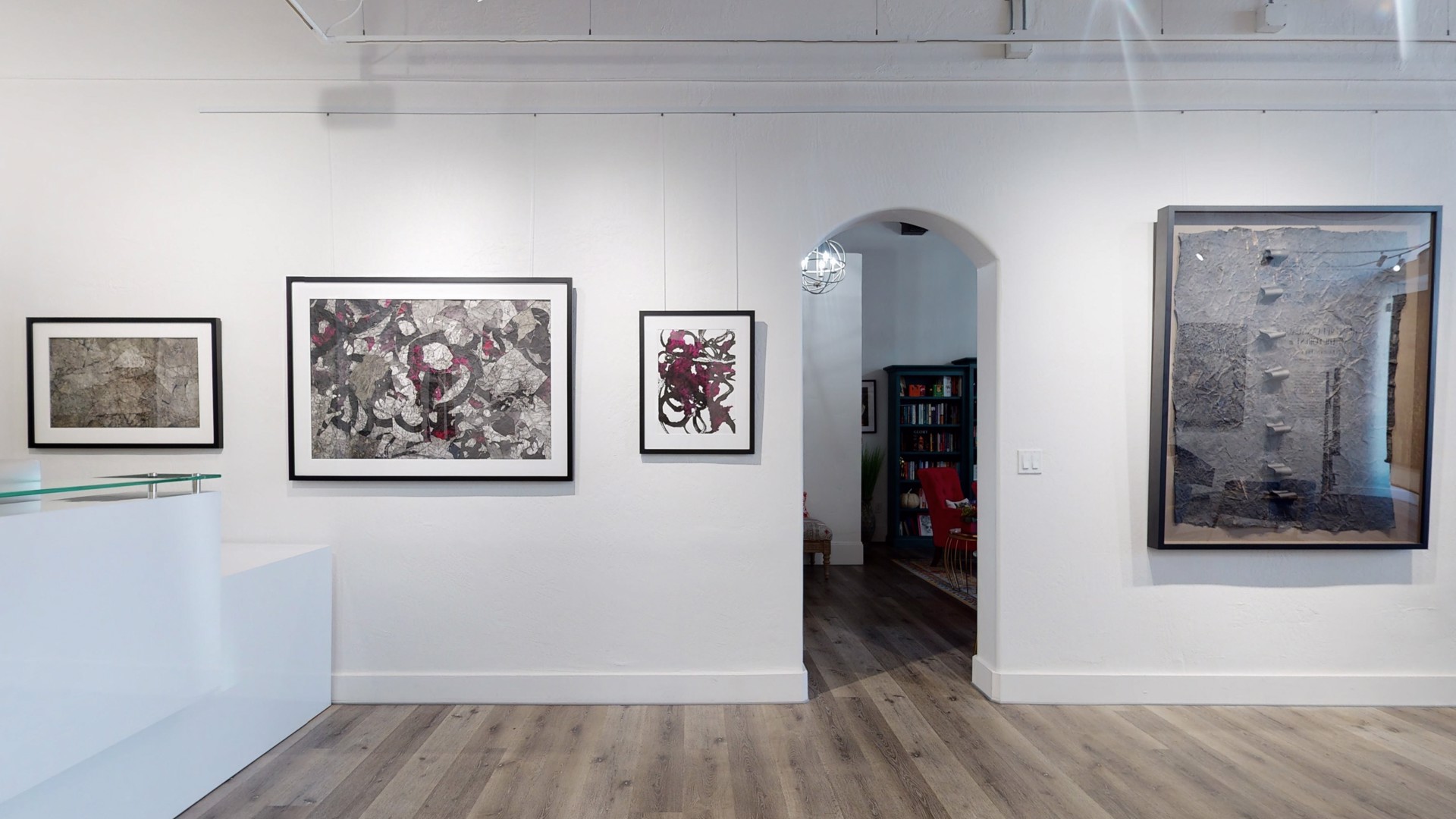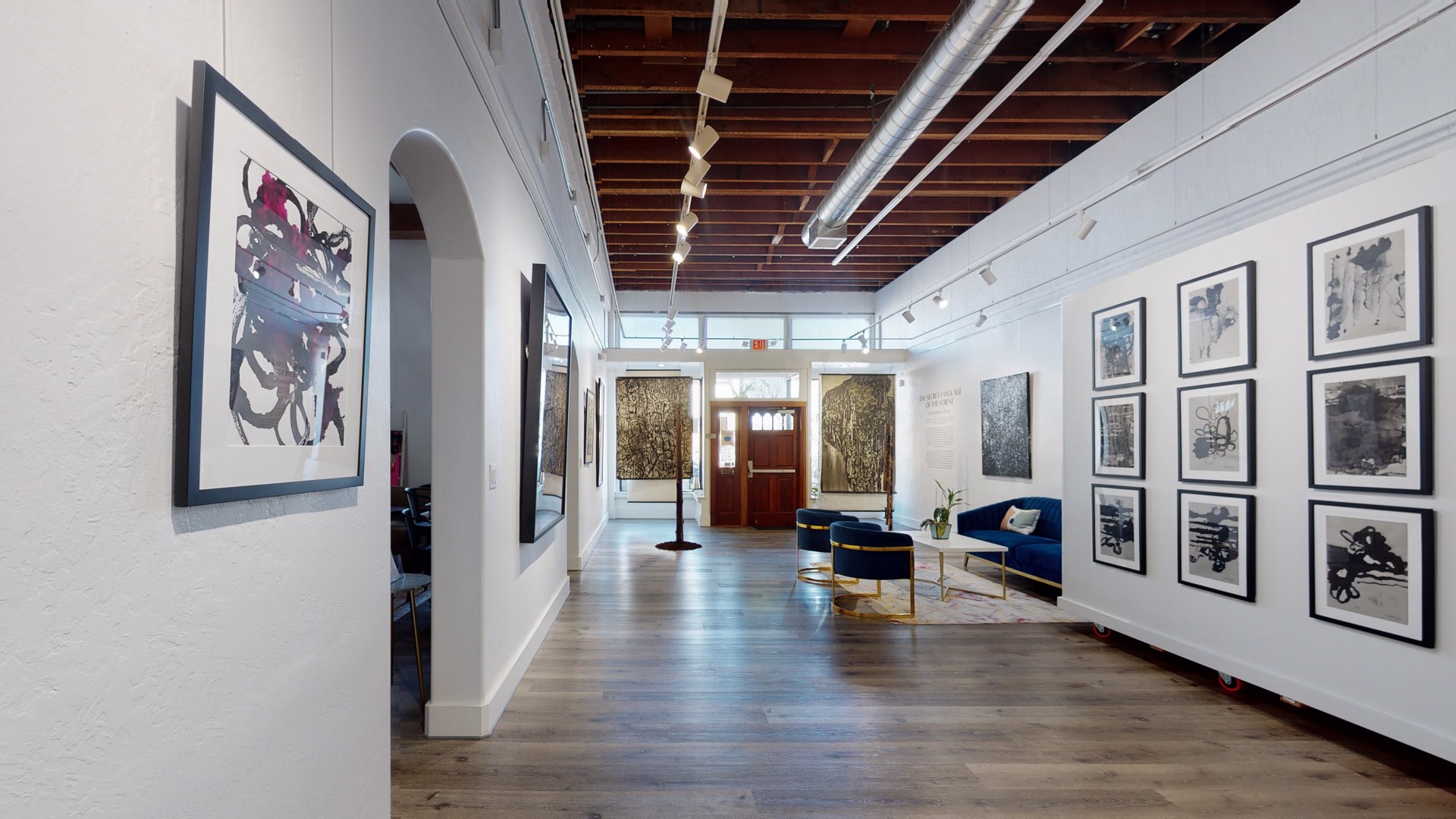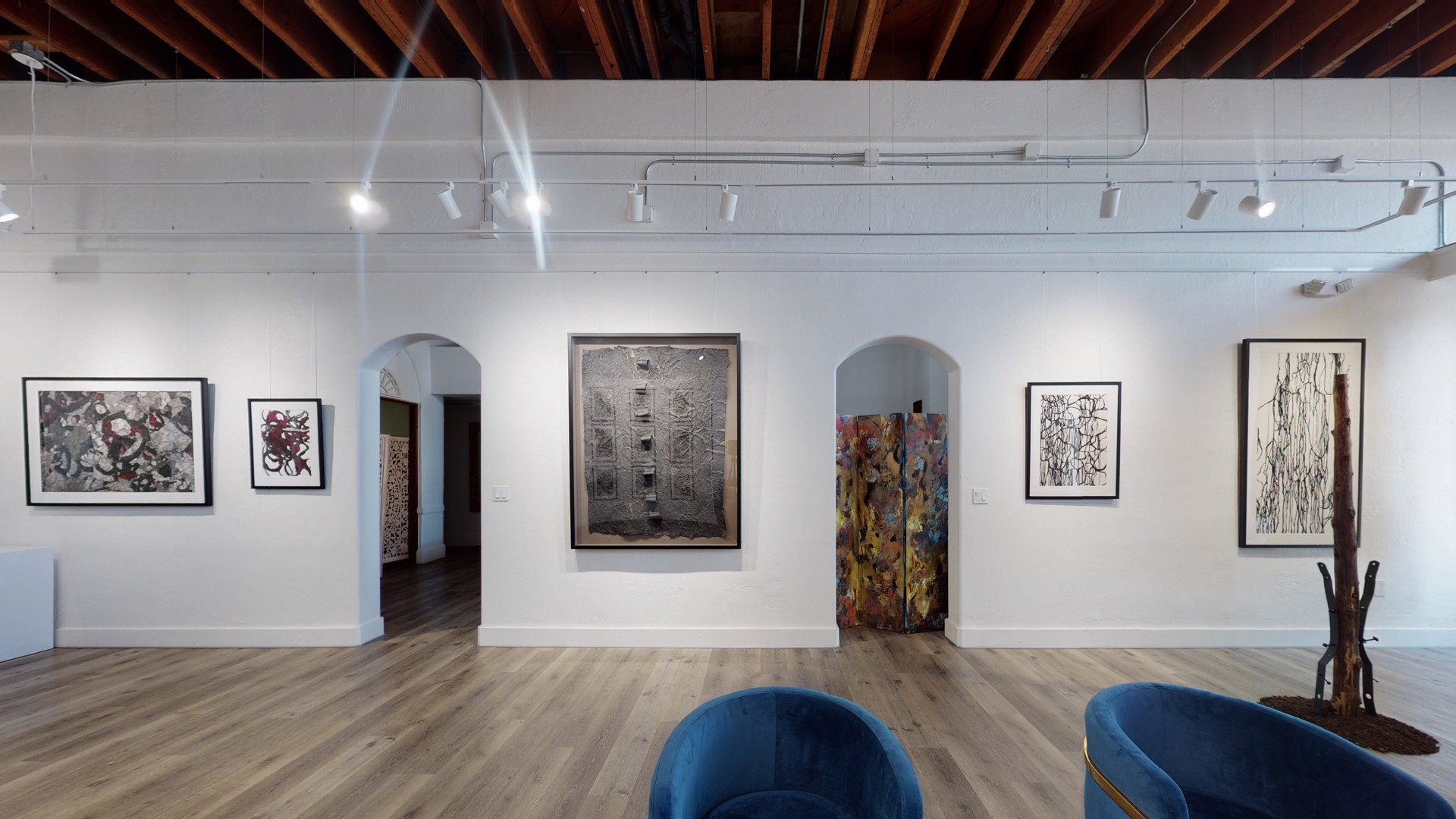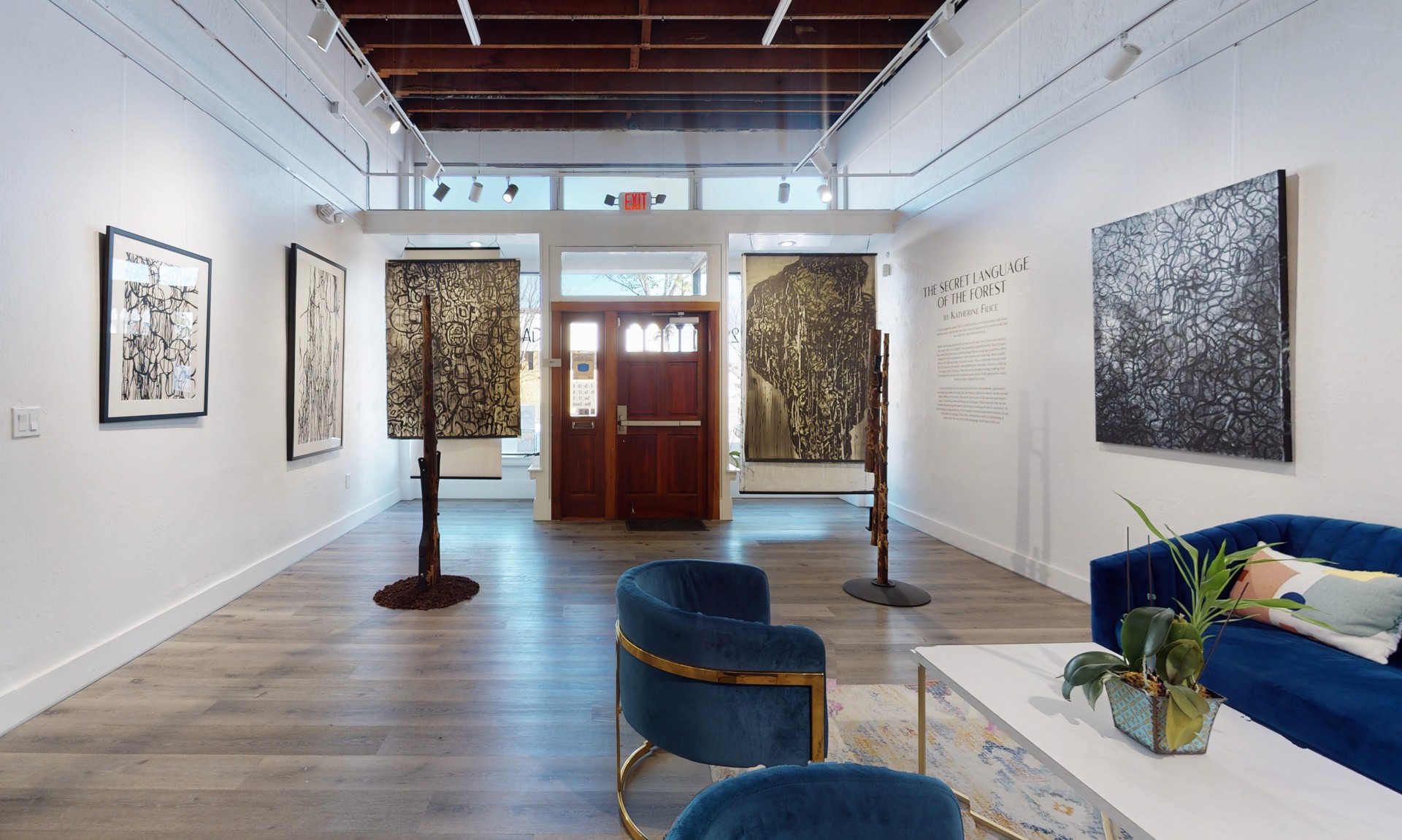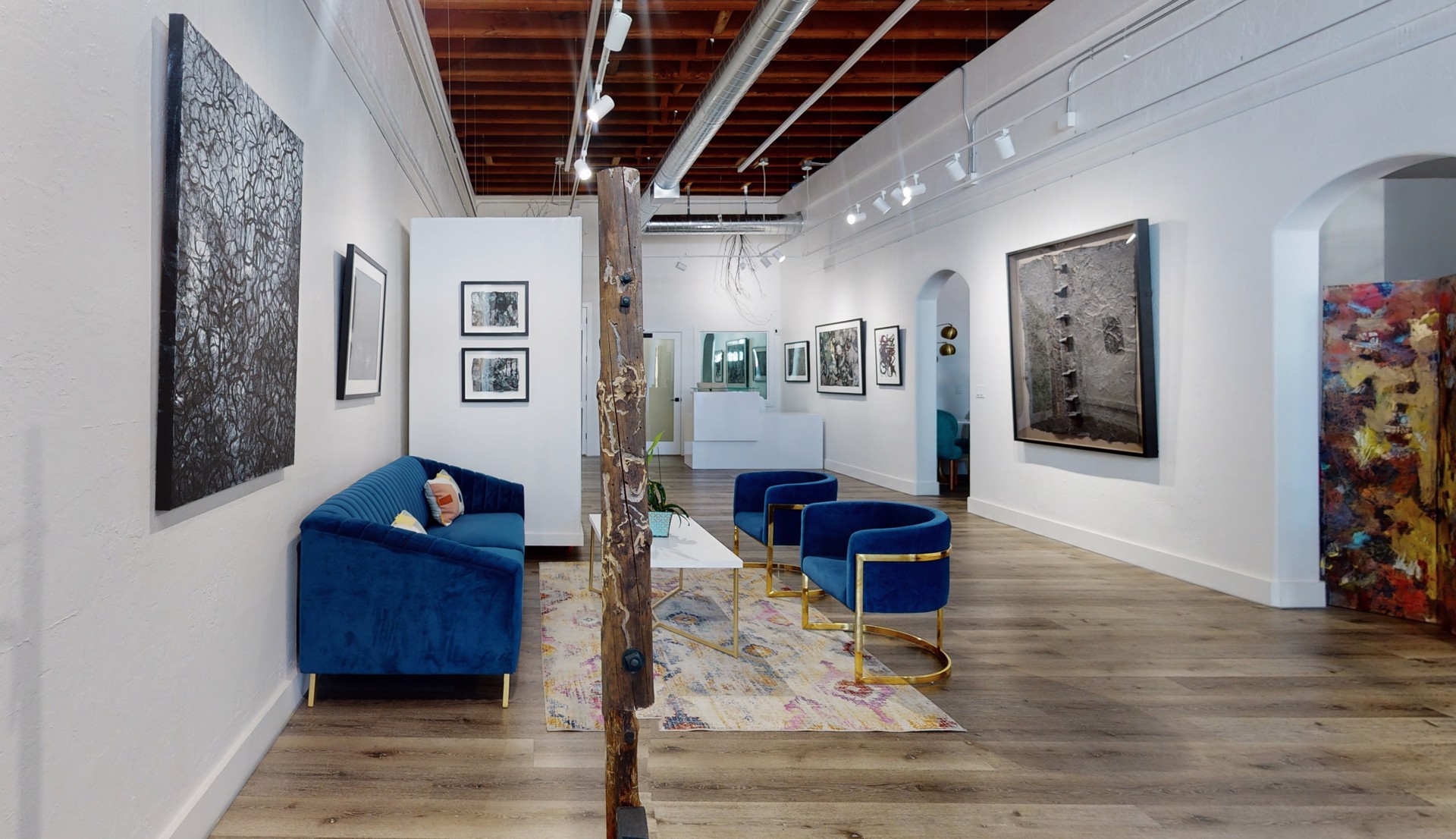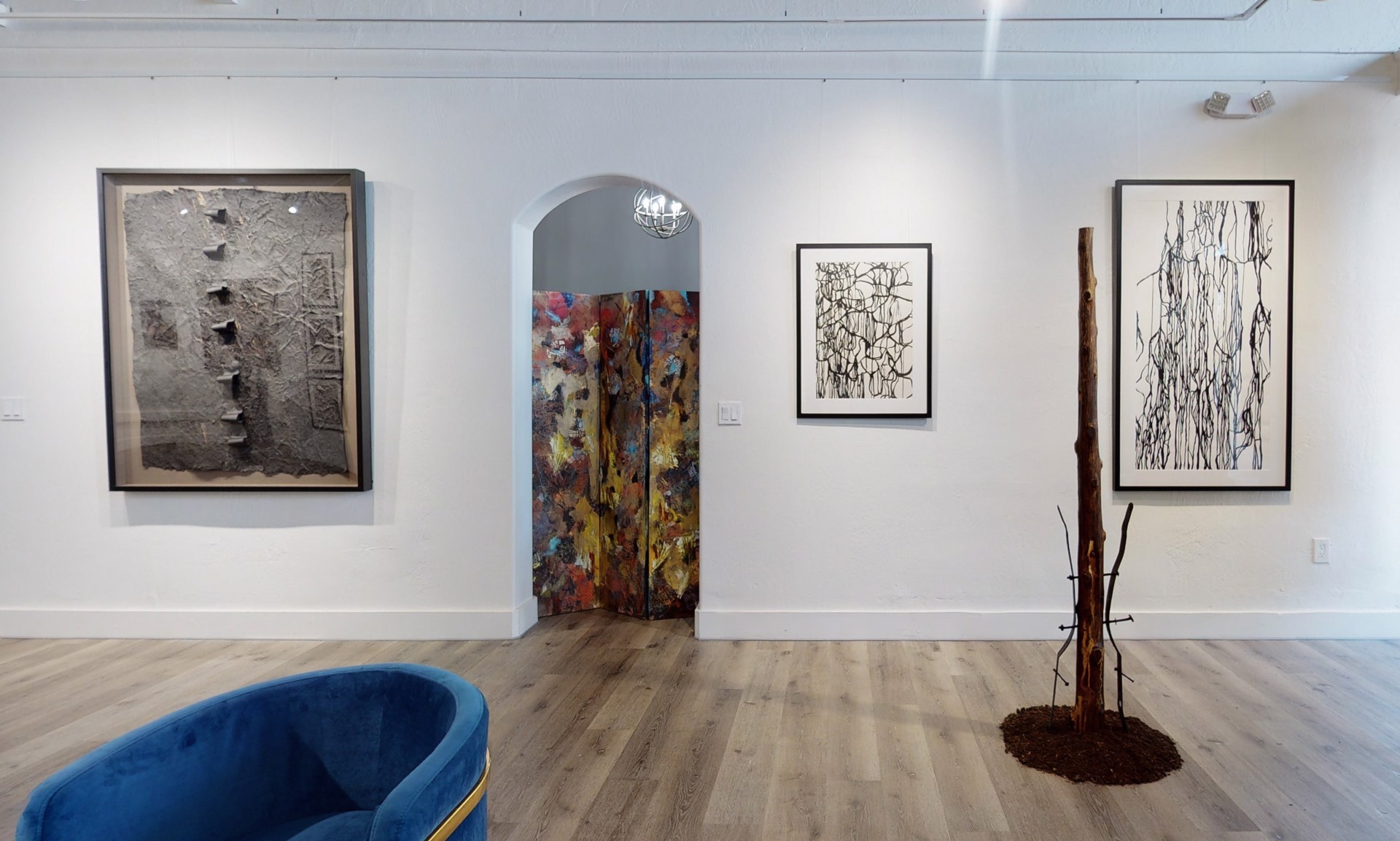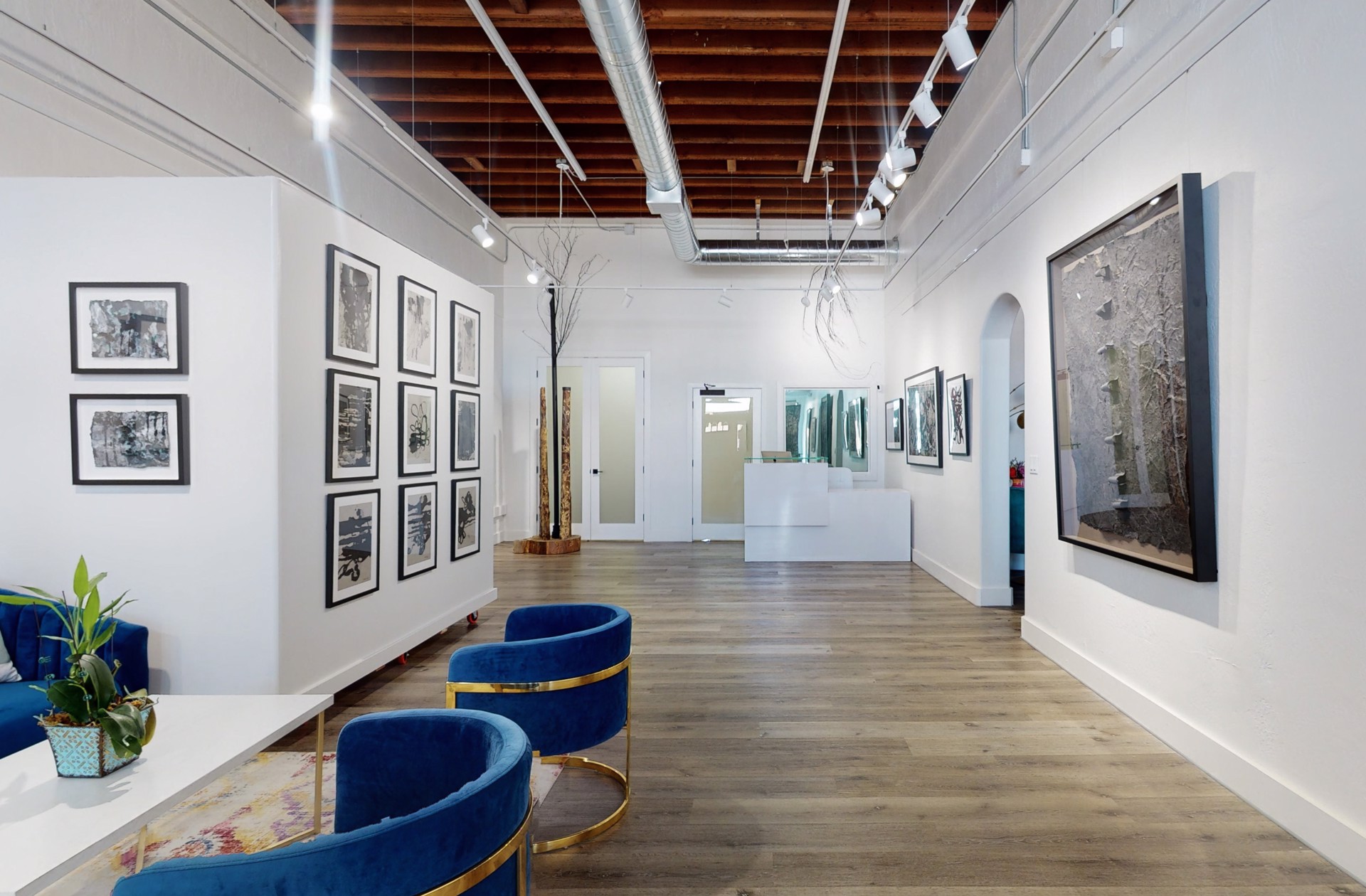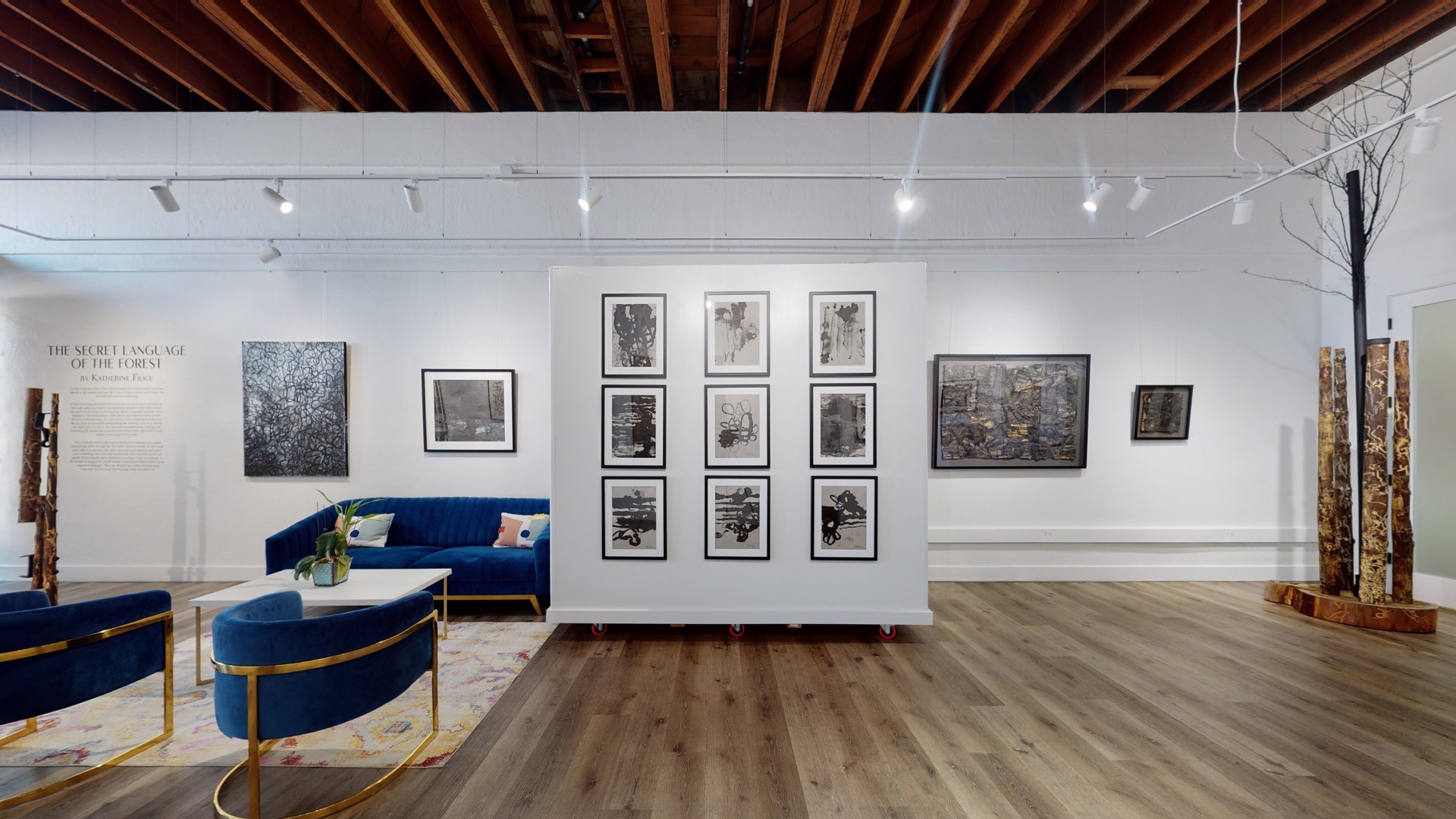 Gallery 1202 presents The Secret Language of the Forest, a solo show by Katherine Filice. In this enigmatic show, Filice's work prompts us to think deeply and share openly as she exposes not only the creative zeitgeist of her inner world, but our collective spiritual awakening.
While remaining obsessively devoted to the line, both literal and implied, her work takes on a highly conceptualized, intuitive form. Filice creates her works by drawing or painting large figures, languages, patterns, often inspired by her environment, both natural and relational, onto sizeable sheets of Fabriano paper. In many works, Filice completely transgressed the 2D plane by physically manipulating her drawing surfaces, sculpting her paper, piece by piece. She does so by deconstructing, soaking, and reforming the shreds into textural kinetic forms. Both approaches retain fidelity to her original line work.
Filice is deeply moved and inspired by her environment, particularly long walks through the Northern California woods. She acknowledges that the woods hold collective memory, the entire spectrum of all emotion and experience, including both universal joy and pain.
As she became aware of how the same patterns in her line work are in the trees, the sky and the ground, she began to understand how nature directly communicates via an unspoken language. Filice recounts, "It took my breath to see the lines I had been making replicated in the woods…it was a door unlocked. From this very moment I knew the trees were talking, and I had been hearing them all along. Since then, my work has been an attempt to transcribe the secrets of that language while attempting to reconcile personal memories, the hurt, the loss; and my frustrating attempts to move to a place of grace and hope."
The opening reception will be held at our Gilroy gallery on March 26th from 6-9 pm. Come celebrate the opening, sip on some complimentary wine and meet the artist! Running through May 8th, there will be a closing reception from 12-3pm on the 8th. The exhibition will also be recorded in 3D and available online via Artland, and featured on Artsy.