Slideshow

Horizontal Masonry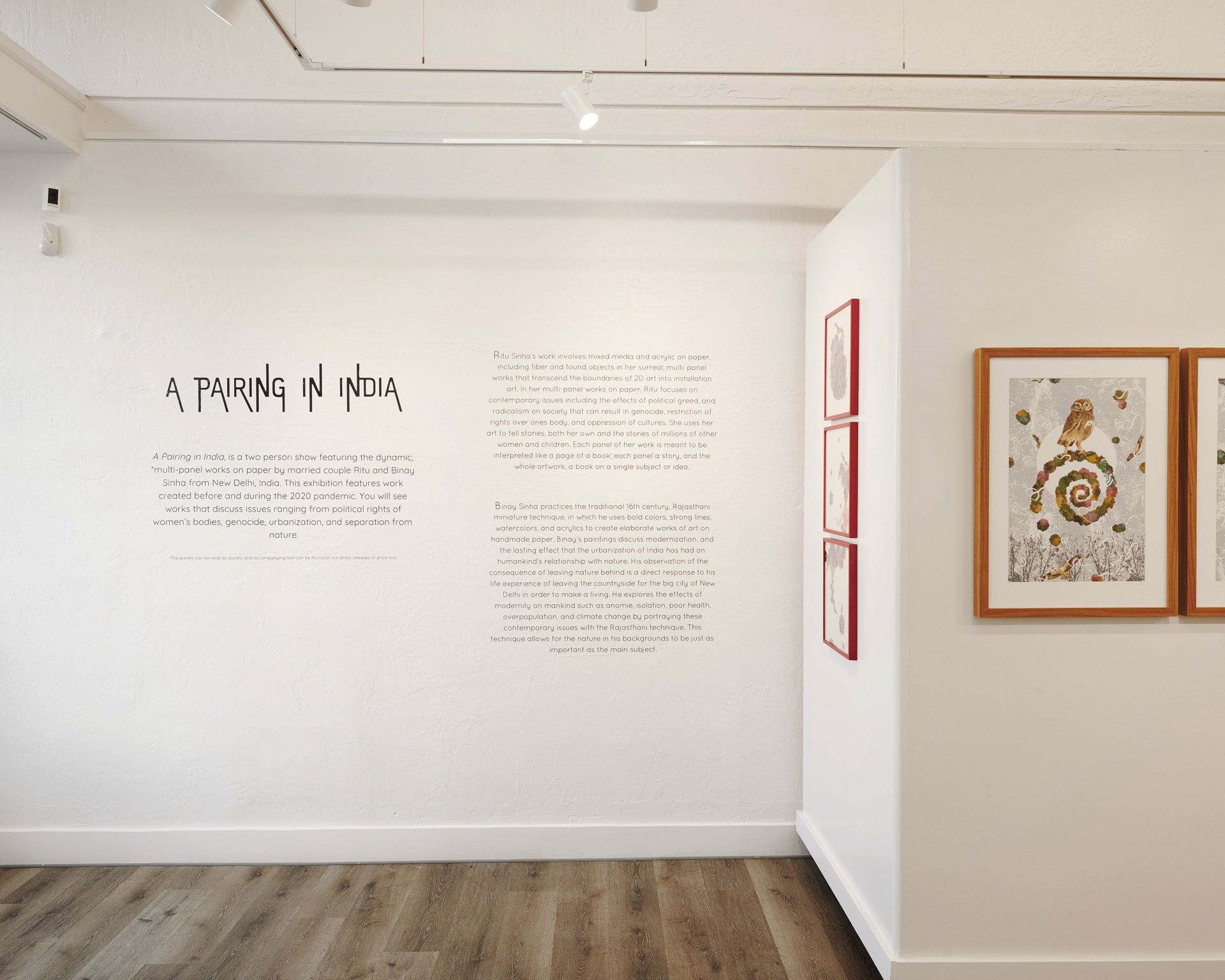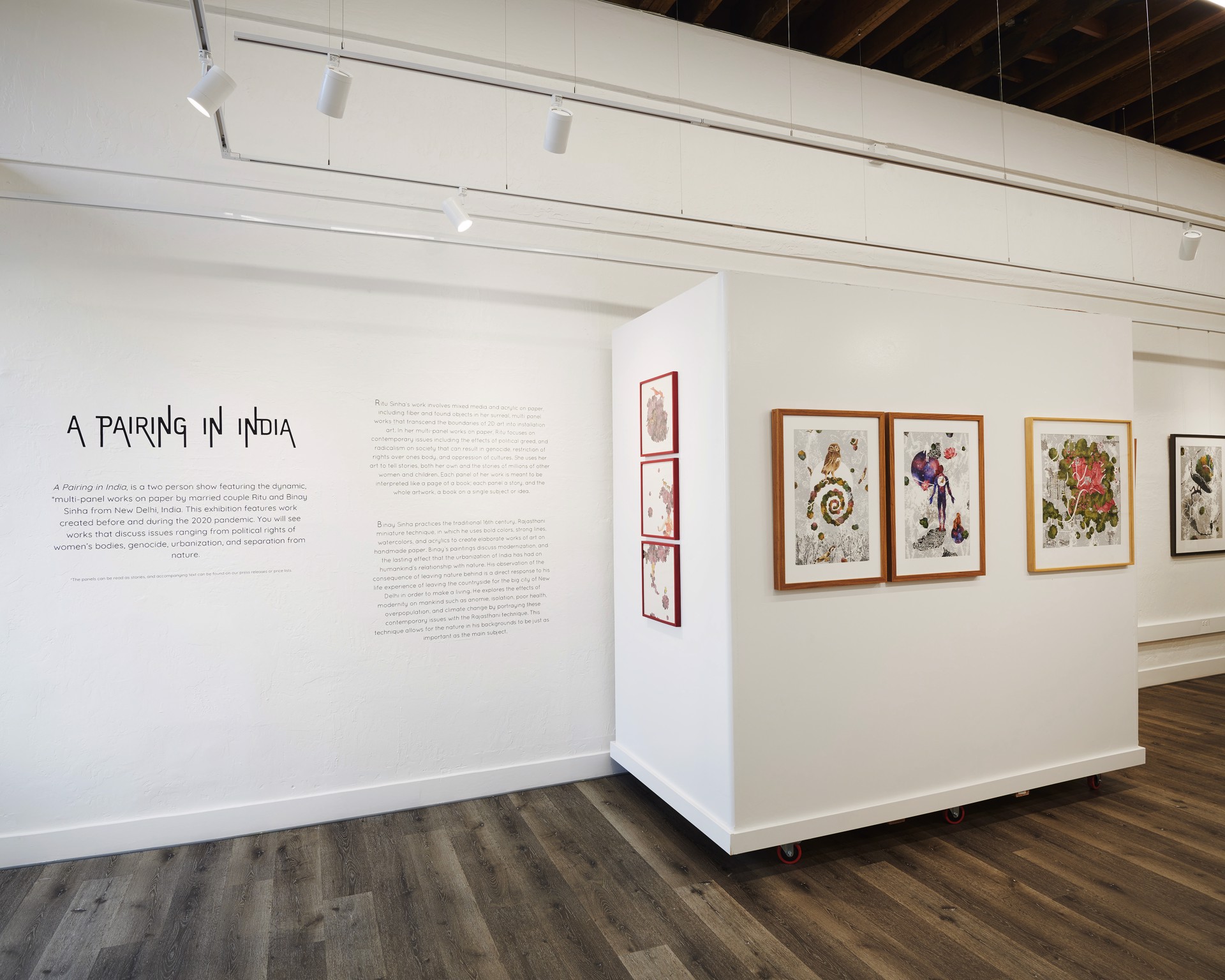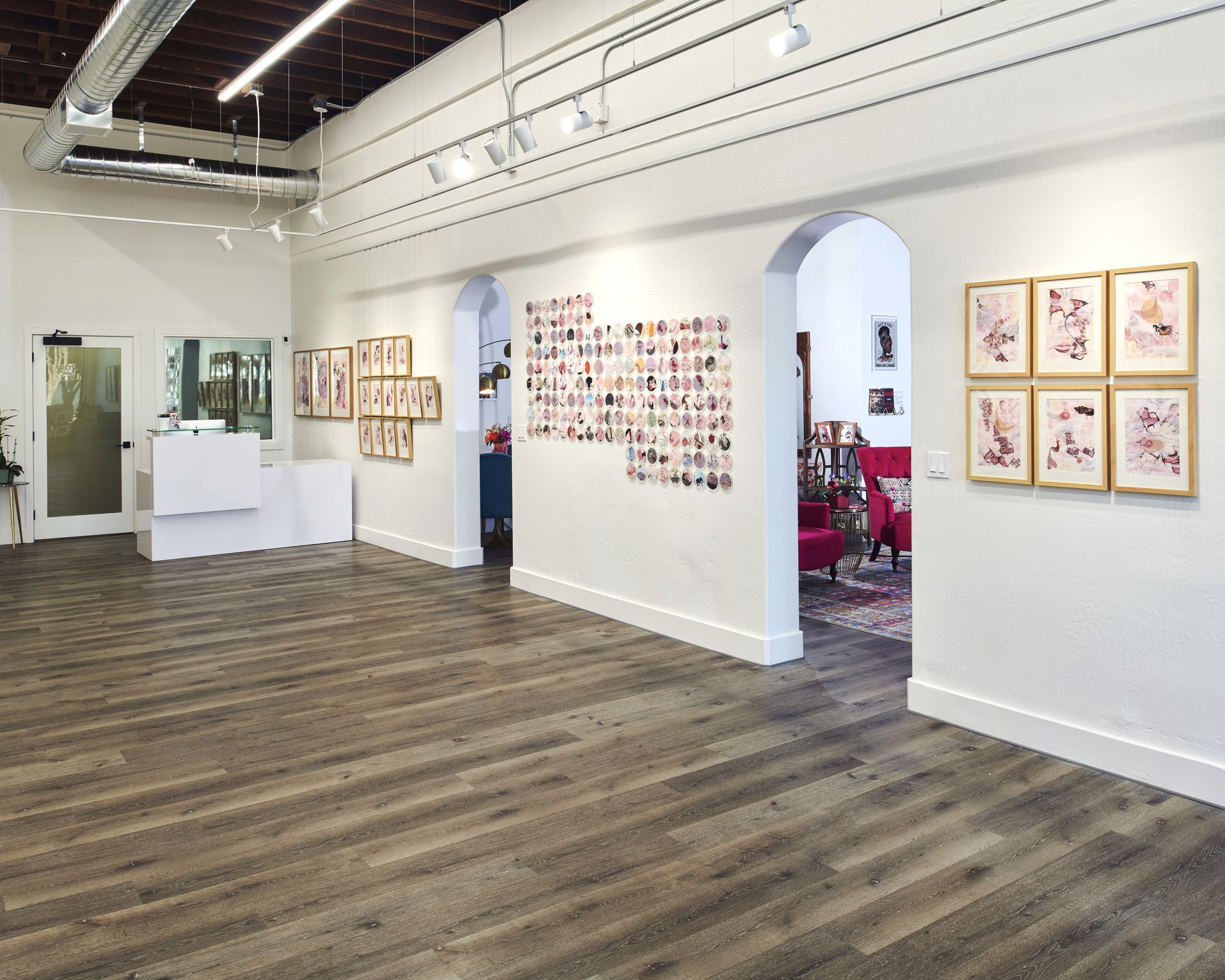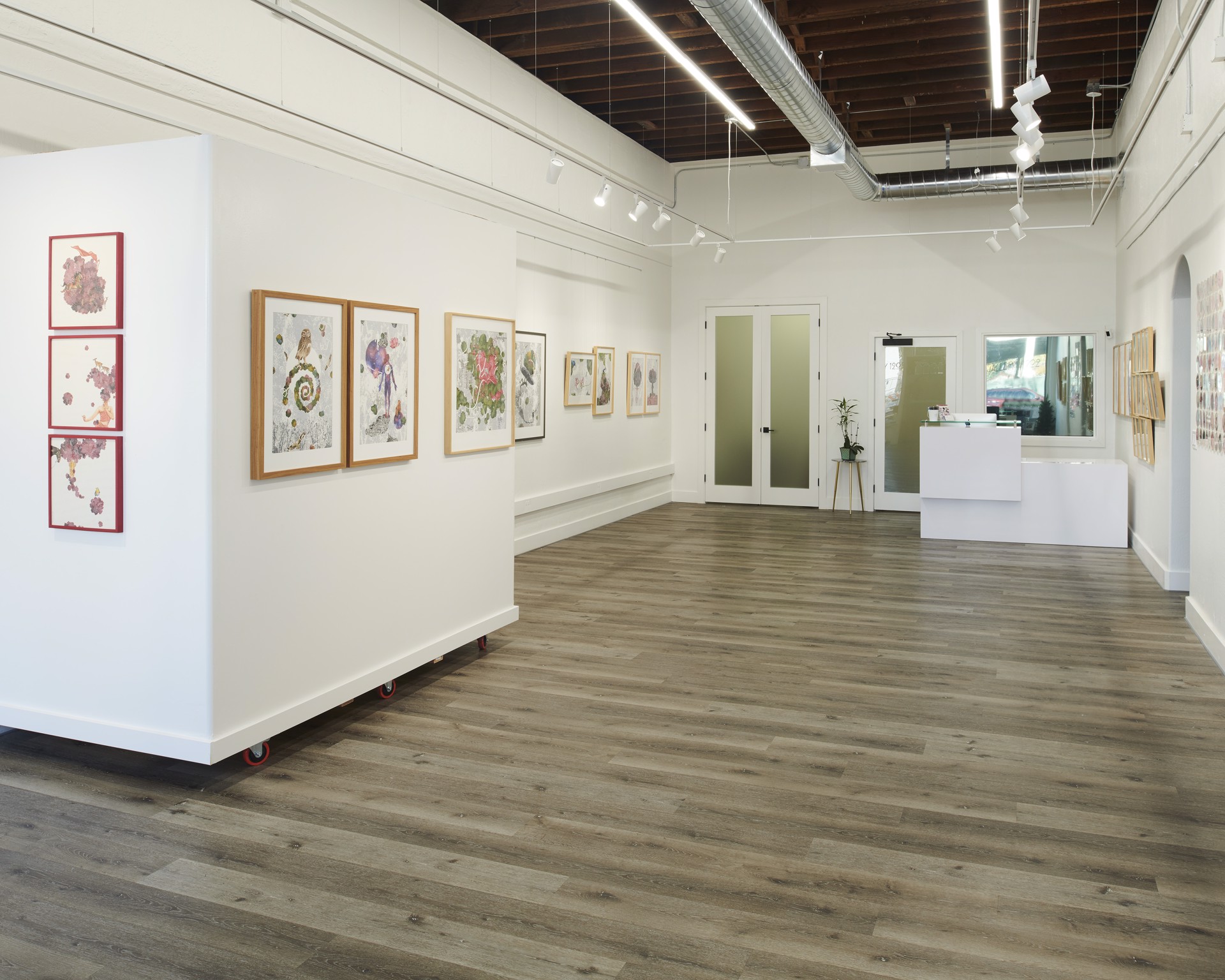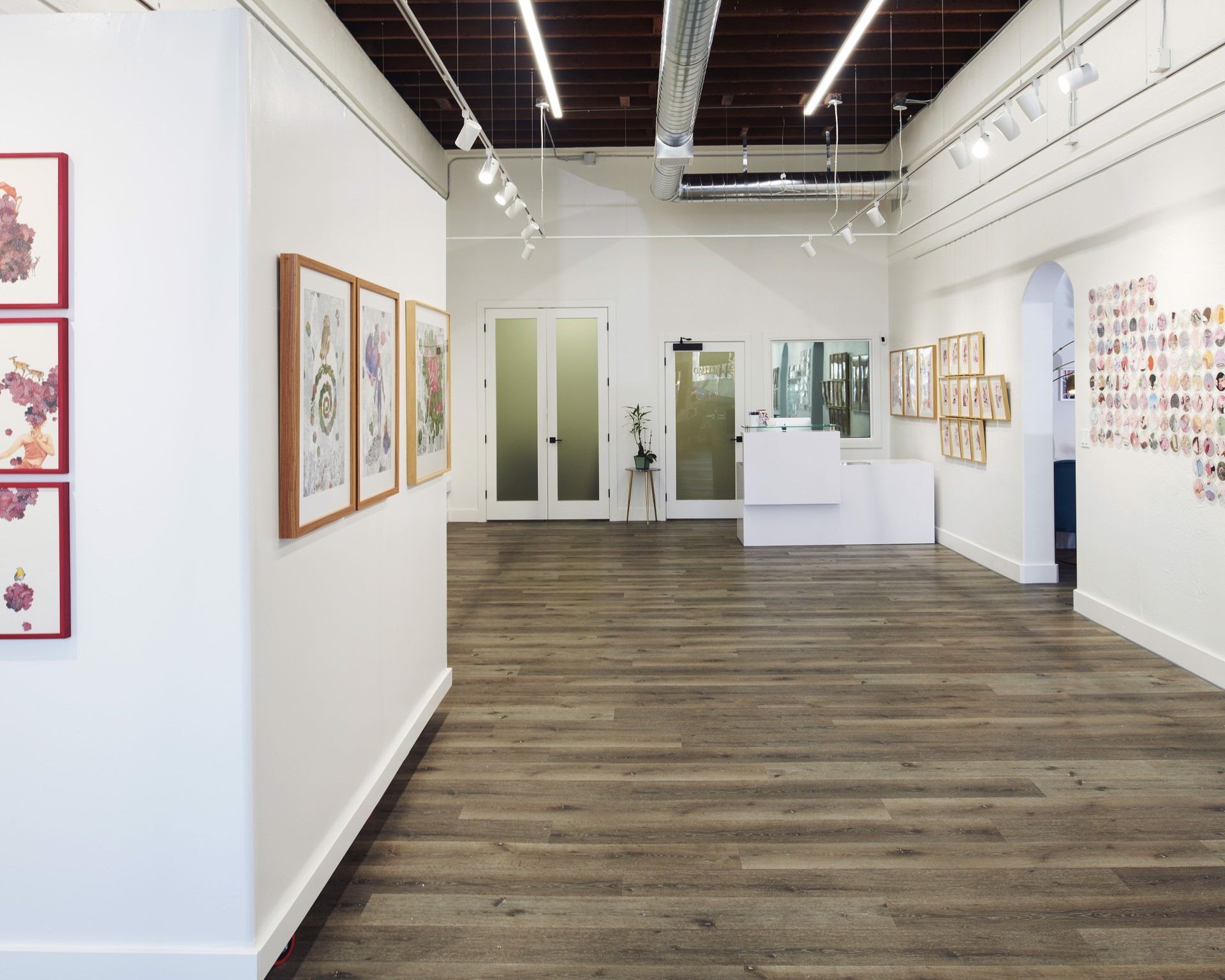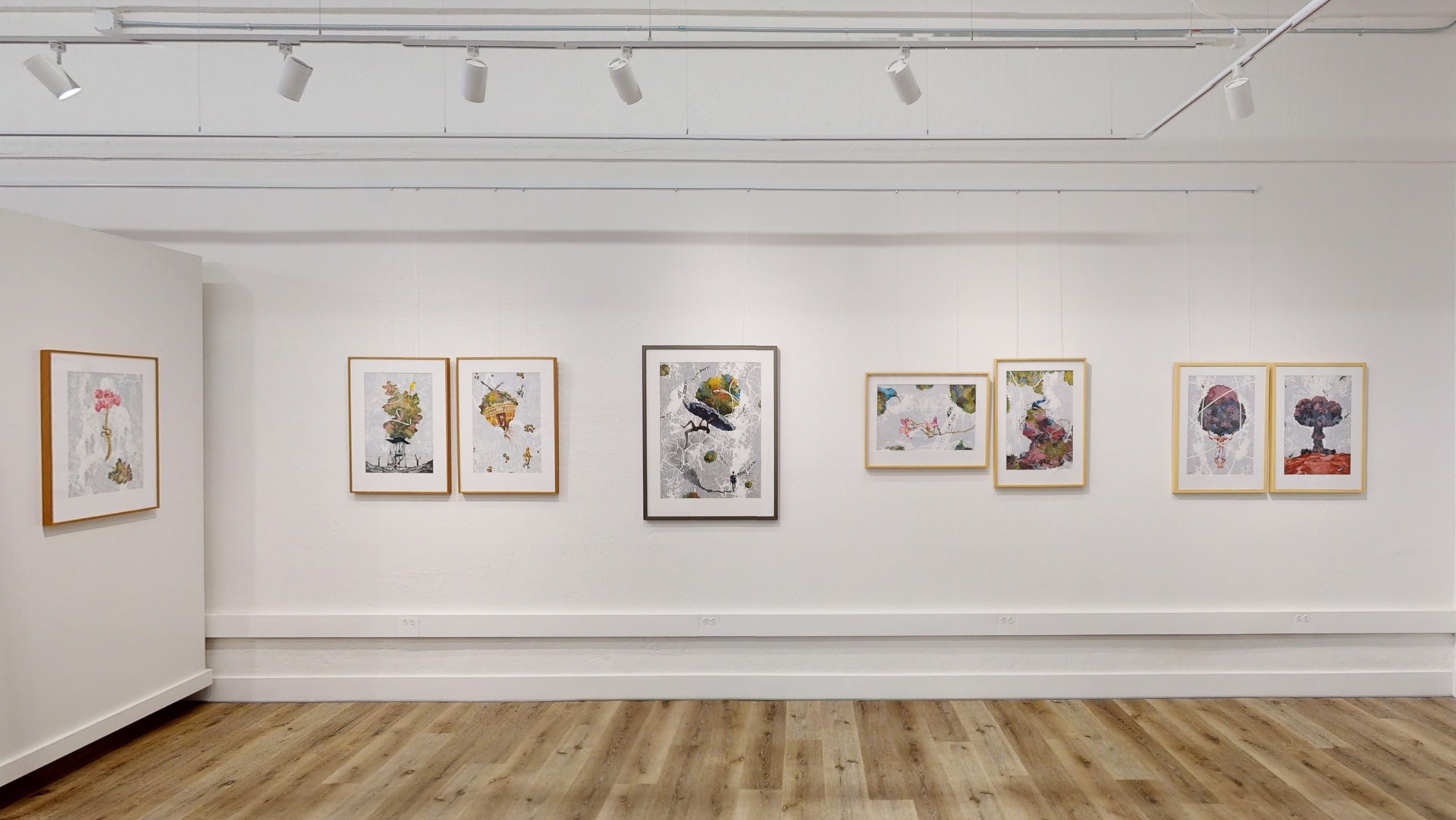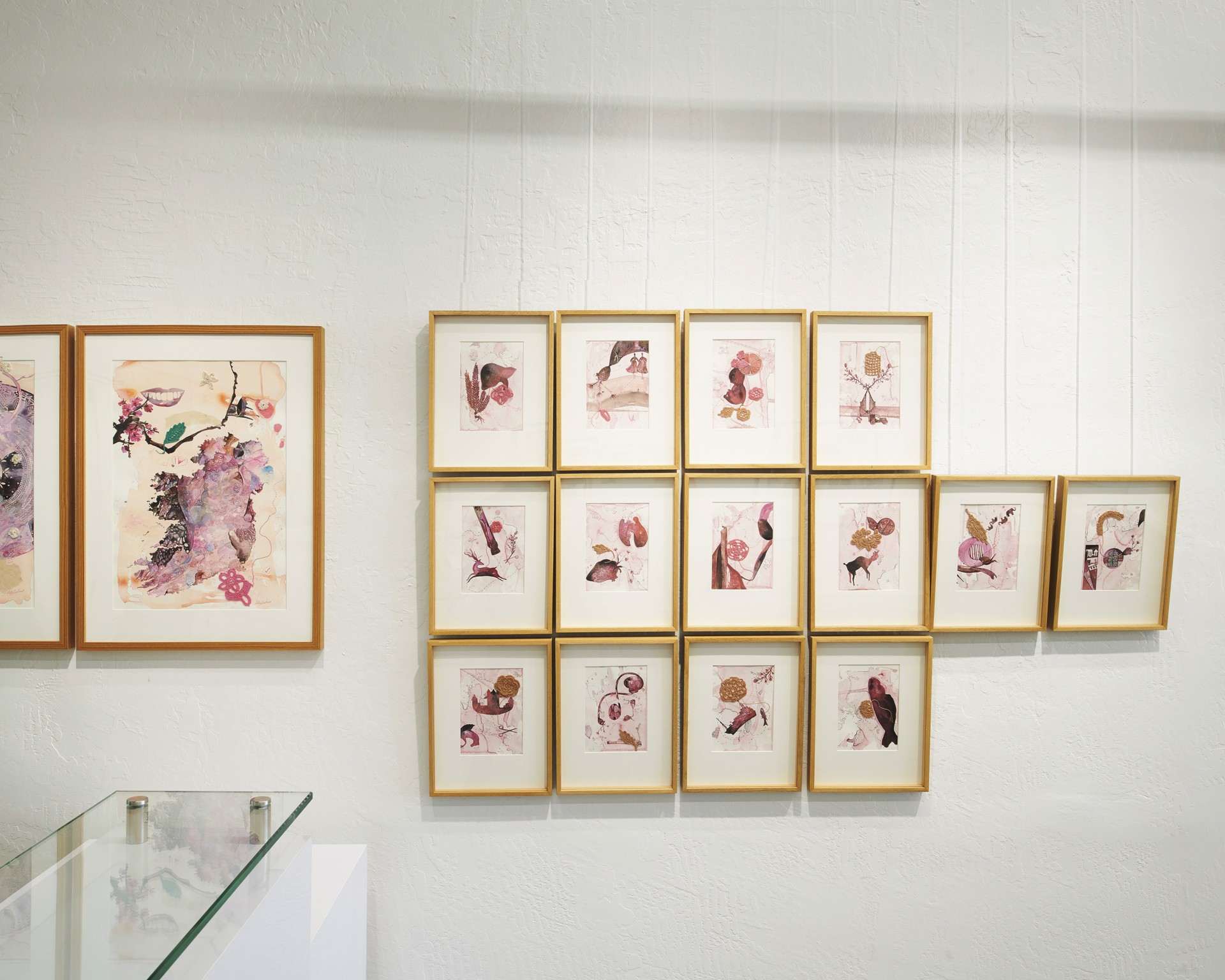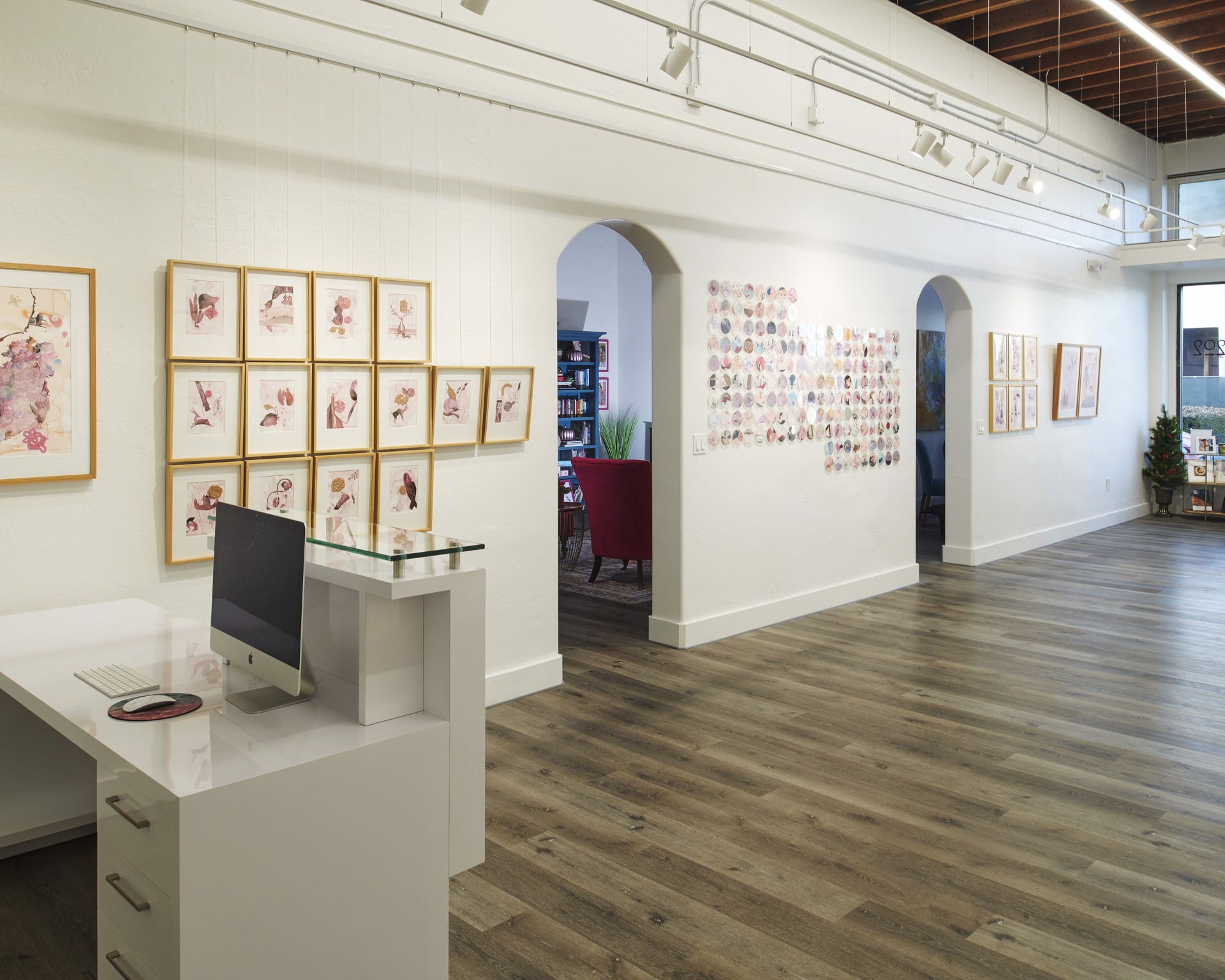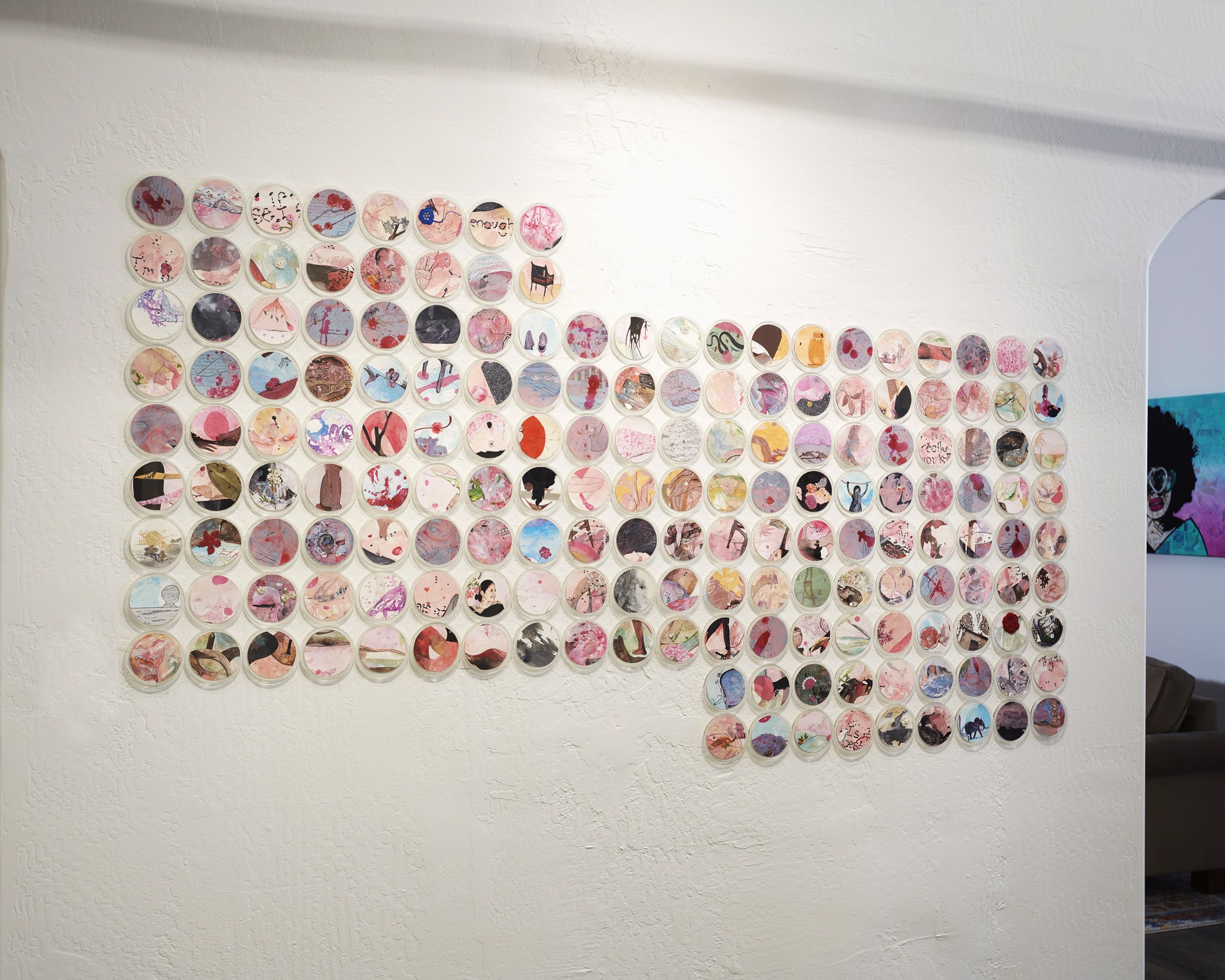 Gallery 1202 presents, A Pairing in India, a two person show featuring the dynamic, multi-panel works on paper by Ritu and Binay Sinha from New Delhi, India. The show will take place in our physical location, 7363 Monterey Street, Gilroy, CA, from November 28th, 2020 through January 1st, 2021. The opening reception will take place on December 12th, 2020 from 5-8pm and the closing reception will be January 1st, 2021 from 5-8pm. *Masks and timed entry required. See our website for free ticket reservation.*
A Pairing in India will feature work from 2018 to works recently completed during the 2020 pandemic, dealing with issues ranging from political rights of women's bodies, genocide, urbanization, and separation from nature. Binay Sinha uses the traditional method of painting from 16th century Indian art, Rajasthani miniature technique, where the artist uses bold colors, strong lines and paints with the most minute detail creating elaborate works of art. Both artists use watercolor and acrylic on handmade paper. Ritu's work involves more mixed media, including fiber and found objects in her surreal, multi-panel works that transcend the boundaries of 2D art into installation art.
Ritu focuses on contemporary issues in her mixed media, multi-panel works on paper, including the effects of political greed and radicalism in society that can result in genocide, restriction of rights over ones body, and oppression of cultures. Ritu uses her art to tell stories, her own, and the stories of millions of other women and children. Each panel of her work is meant to be interpreted like a page of a book; each panel a story, and the whole artwork a book on a single subject or idea. For example, in her piece, My Body, My Soul, each of the three panels represent different aspects of the story of Savita Halappanavar. Ritu was moved by the story of Savita, the Indian woman whose untimely death ultimately led to the overturning of the Eighth Amendment of the Irish Constitution, the law that banned abortions. In all three of the panels of My Body, My Soul, Ritu includes a bright, nature-filled background to convey a strong feeling of hope, truth, feminism, and the power of positivity. In Ritu's piece, Full Stop, she uses each of the individual 170 pieces to explore her own identity. This series touches on Ritu's experience and understanding of politics, feminism, mother and child, loss, and childhood memories. Each of the 170 pieces is an extremely emotional confession from Ritu that allowed her to convert her depression into happiness. With the use of pinks and greys, she found a balance between delicacy and harshness and was able to portray the feeling of happiness throughout. Through her paintings, Ritu tells her story and opens a channel of communication with viewers. She gives "shape to the loud, muted sounds and darkness within us" through her art.
Binay's paintings discuss modernization, the urbanization of India, and how that has affected humankind's relationship with nature. The artist himself was forced to move into the sprawling metropolitan city of New Delhi in order to make a living, and he has felt the concequences of moving away from nature. Binay seeks to expose the recent apathy towards nature that has developed in modern society since the age of urban and suburban living has taken over communities across the globe. Binay explores the effects of modernity on mankind such as anomie, isolation, poor health, over population, and climate change in his work. Binay finds himself returning to images and symbols that have remained constant through time. He uses the continuity of these symbols to connect his art to historical contexts, common suburban products, and mass media. He pairs the traditional with the new by portraying contemporary issues with the traditional method of Rajasthani Miniature technique. This technique allows for the nature in his backgrounds to be just as important as the main subject. In Biniay's set of Alarming Willingness I &II, he uses Rajasthani technique to help the viewer understand the cumulative impact of the countless contraditions, disparities, and paradoxes in the world that create an overlap of opinion and result in the endangerment of human existance and nature. In his piece, Eternal Dance of Nature I & II, Binay creates an image that attempts to understand the physical law of nature. He captures the intricate beauty of the law of nature, that is capable of creating a forest, galaxy, a star, or a human being. Binay can better understand the world around him through the colors, forms, lines, and texture, creating art that is "the best way to express his love for nature on paper".